Dr. Andrea de Aguayo, PsyD, LMHC
Florida Licensed Psychologist, Licensed Mental Health Counselor, & Florida Qualified Supervisor for Registered Mental Health Counselors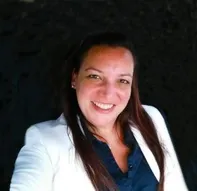 Specializing in Trauma and EMDR, At-Risk Adolescents, and Substance Abuse as well as Mood Disorders
I thrive in walking with my clients towards healing, growth, and moving forward.
I attained Master's in Counseling from Trinity International University as well as a Master's in Clinical Psychology and Doctorate in Clinical Psychology from Carlos Albizu University.
I am committed to working together with children, adolescents, adults, and their families toward the goal of improving their quality of life. A comprehensive diagnostic and treatment approach is used to assist those with varying emotional and/or behavioral difficulties.
My specialty is in trauma and I am EMDR certified as well as am a Certified Clinical Trauma Professional. I am prepared to assist you to work through the mental, emotional (depression, anxiety), and physical pain that is endured when recoiling from a horrific situation. I am prepared to walk with children, adolescents (teenagers), and adults through their most challenging experiences, moving towards living a life with memories and not controlled by them.
I also am specialized in working with at-risk adolescents. I have provided individual and family counseling to best help children and teens move beyond their challenges. I have an extensive history in working with teenagers that have been on probation and conditional release with the Department of Juvenile Justice.
I am also highly experienced in working with substance abuse. I have worked in Detox, Inpatient Residential, Intensive Outpatient Program, and Outpatient Settings. I understand the challenges with learning about addiction, recognizing the triggers, working towards abstinence, maintaining abstinence, and working on relapse prevention.
I am trained in Functional Family Therapy, Cognitive Behavioral Therapy (CBT), EMDR, Trauma Professional, and Solution-Focused Therapy. I enjoy using interventions that best meet my clients where they are and help them reach where they want to go. I use interventions from different therapeutic models including play therapy.
Additionally, I am a Qualified Supervisor for students in Counseling and Clinical Psychology university programs seeking practicum experience and Registered Mental Health Counselor Interns that are working towards licensure.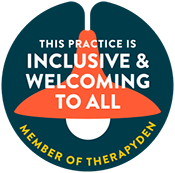 I am healing help.

Tenisha Pettus, LMFT
Licensed Marriage and Family Therapist
Specializing in Anxiety, Depression, Self-Esteem, Anger Management, Marriage, Family, and Couples Counseling
I am a Licensed Marriage and Family Therapist in the state of Florida. I have graduated from Friends University with a Master of Science in Marriage and Family Therapy in 2008. I have taken doctoral level courses at Nova Southeastern University in the same field.
I have provided therapy for 14 years with children, adolescents, adults, and families in the community.
As a holistic practitioner, I believe that we are influenced by the environments and relationships that we make.
I enjoy working with individuals, couples, and families to aid them with self-acceptance, creating healthy relationships, improving communication, and changing behaviors they find undesirable.
I have been trained in evidence-based models such as Functional Family Therapy and Cognitive Behavioral Therapy (CBT).
Motivational Interviewing, Solution-Focused techniques and Narrative Therapy techniques are some interventions I use during treatment.
I am healing help.

Melissa Ibarra, MS
Registered Mental Health Counselor Intern
Specializing in Working with Teens and Adults with a focus on Depression, Anxiety, Adjustment Disorders, Substance Abuse
Are you struggling with your emotional wellness, feel overwhelmed or tired easily, lack motivation to complete daily tasks? Do you struggle with setting boundaries with others and prioritizing your mental health?
I am a Registered Mental Health Counselor Intern working towards attaining my license in the State of Florida. I graduated from Florida International University with my master's degree in Clinical Mental Health Counseling.
As a Mental Health Counselor, my aim is to equip you with practical skills to be able to deal with your mental health and/or substance abuse symptoms by promoting healing, growth, and meeting you with where you currently are. My goals are to help you build coping skills and learn better ways to improve your emotional, mental, and spiritual well-being using a strength-based counseling approach.

I am experienced with individual, group, family counseling, and psychoeducation, working with clients who have substance abuse and mental health concerns. I have experience with the following presenting issues: substance abuse and mental health disorders such as depression, anxiety, bipolar disorder, ADHD etc. My training began at a substance abuse rehabilitation treatment center where clients gained insight, learned tools to maintain sobriety, and implement strategies to prevent relapse. I also have experience working at a school and community settings helping children and adolescents manage their behavioral outbursts, learn how to communicate their feelings in a healthy manner, and provide a safe space to promote healing.
My therapeutic approach incorporates evidence-based counseling theories including Cognitive-Behavioral therapy, Solution-Focused Therapy, and Person-Centered Counseling.
I am healing help.

"Rock bottom can be a solid foundation from which you can rebuild your life on." J.K.R.